Dam Liners|Waterproof Solutions. In Kenya, dam liners are used in the construction and maintenance of reservoirs, ponds, and other water containment schemes.
How Dam Liners|Waterproof Solutions Sustain Farming
The use of Dam Liners has significantly contributed to water conservation efforts especially in agriculture, where irrigation systems rely on stored water.
Farmers can now practice all seasons of rotational farming and increased production as water for irrigation can be available all times with use of dam liners.
How Dam Liners Work
The dam liner resin implements the goal of water conservation by preventing possible seepage and leakages. Being a waterproof material, it acts as a barrier between the soil and the water ensuring the water levels in a dam remains constant.
The most commonly used material for making dam liner is the High Density Poly ethene (HDPE) geomembranes.
HDPE is a long-lasting and flexible plastic material that is resistant to punctures, chemicals and UV radiation. Therefore, it can be useful in holding water for a very long time.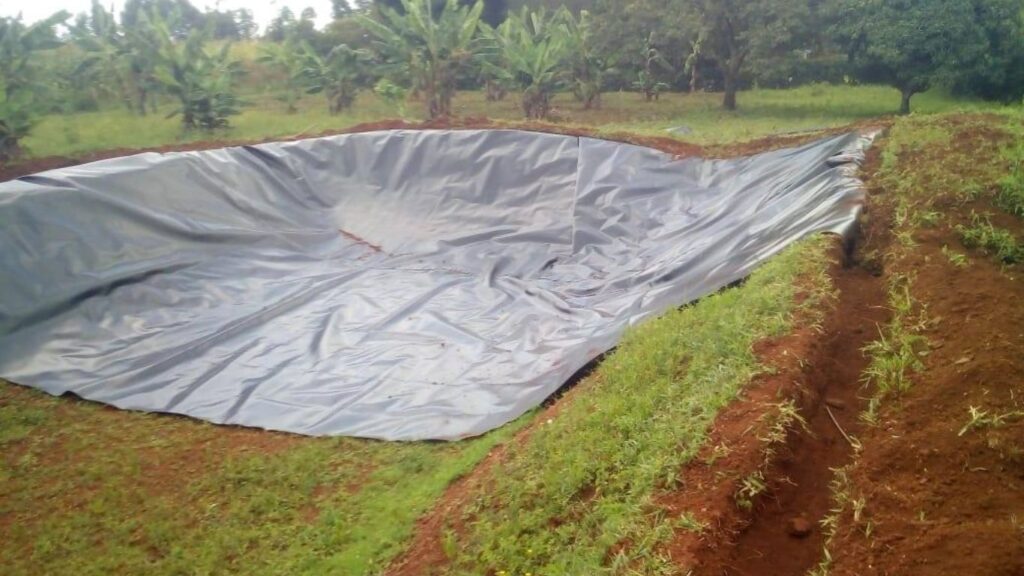 Installation of Dam Liners|Waterproof Solutions
Dam Liners are installed during the construction phase of a dam or reservoir.
Excavate the area to construct the dam.
Dig anchor trenches around the excavation about 1 m wide and deep as well.
Compact the subsoil to provide a stable foundation.
Lay out the liner over the compact soil.
Ensure the liner touches all the surface of the dam and extends up to the sides of the excavation.
Secure the dam liner by burying it on the anchor trenches. The weight of the soil is enough to hold it.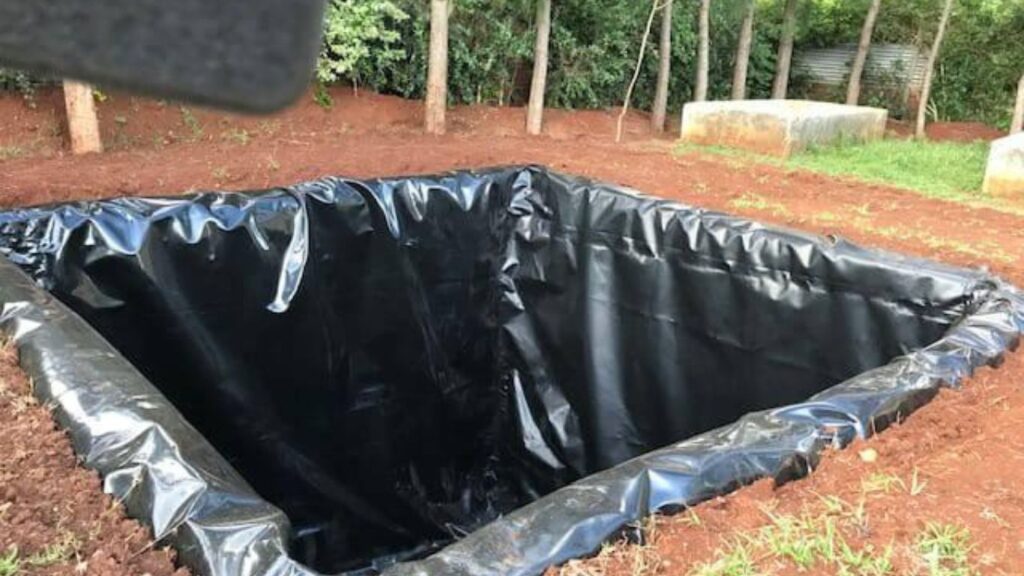 Maintenance practices
One time installation of dam liners does not guarantee it will function effectively.
It is crucial to conduct regular inspections and maintenance to ensure the integrity of the liner is maintained.
 Repairs of possible damages to dam liners from external factors such as roots and rocks which may accumulate in dams over time.
Regular check of water levels and quality.
Constructing outlets to dispense excess water.
Regular removal of silt and accumulating soil.
Where to Buy Dam Liners|Waterproof Solutions in Kenya
The knowledge, experience and authority to supply, install and maintain dam liners is necessary for a perfect conception till maintenance of Dam project.
Aqua Hub Kenya is the most reliable sourcing and service provider for dam lining projects all over Kenya and East Africa.
Our Dam Liner Prices
We sell our dam liner materials per square meters at different prices depending on the thickness levels.
For 0.3 mm liner we sell at KES. 200,0.5 mm at KES. 240, 0.75 mm at KES. 350, and 1.0 mm at KES. 440.
Why Buy Aqua Hub 
We have all the necessary skills and expertise to handle your projects for a leverage fee that is within your reach depending on the size of the project and the materials or thickness of liners needed.
Call 0790719020