Shade nets for Horticulture |Shade nets are mesh-like in surface appearance, have a uniform spacing of holes or airspaces. Consist of either rough or smooth plastic thread surfaces but all functions well in sunlight filtration.
Shade nets for Horticulture in Kenya
Kenya, unlike other countries in Africa and Europe has a warmer climate that is unsuitable for shade loving horticultural plants. However, applying nets can enhance the growth of flowers and herbs that normally do well in winter and cold periods.
Roles of Shade Nets
Shade nets help in preventing evaporation and water loss in very hot conditions.
They are used together with mulching paper to enable maximum water loss prevention.
Shade nets are good materials to provide a cool environment for plants that blossoms in lower temperature regions around the global.
Shade nets Penetration Levels
Shade nets are available in Various sunlight filtration levels. They include:
1. 35 % shade nets
2. 55 % shade nets
3. 75 % shade nets
4. 90 % shade nets
Herbs and Flowers for Shade Netting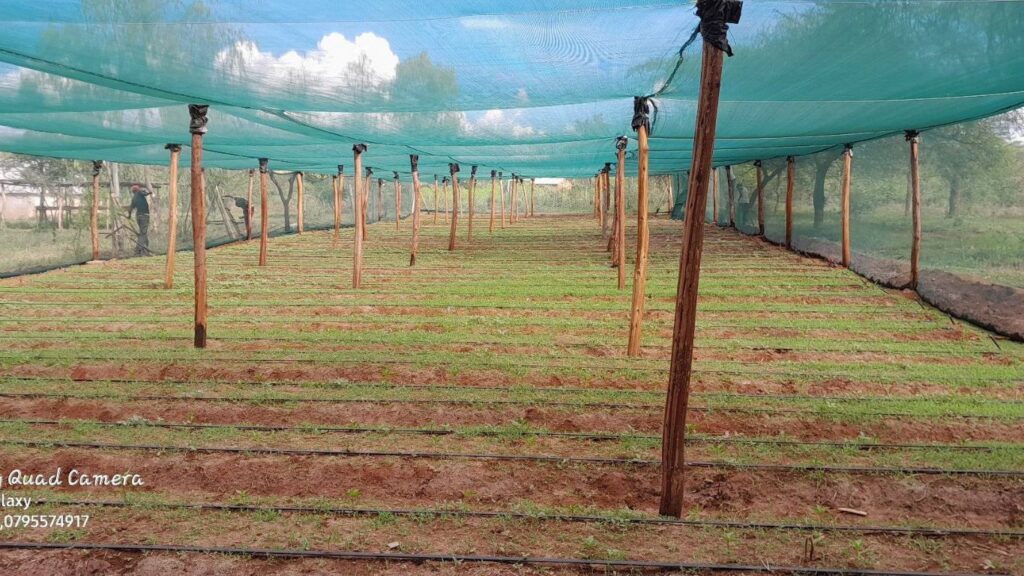 Some herbs and flowers blooms throughout the year and show off beautiful green foliage under shades. They are often grown in pots or beds and look great in shady spots of yards or gardens. They include:
Lily turf
Lily turf is a purple flower with white buds in the middle. Grows well in shades and requires little maintenance.
Hydrangea
A type of plant with flowers of either pink, blue, purple, and white colour. The colour depends on the acidity of your soil.
Autumn Anemones
Japanese flowers that have white flowers with yellow buds in the middle. They require a lot of shade for proper growth and blossoming.
Lily of the valley
A typically green flowering plant that works well under shades or under trees. It has white, bell-like blooms are popular in wedding bouquets and decorations.
Christmas Ferns
Evergreen plants that grow well in dark, damp areas. They hold soil together to prevent erosion and degradation.
Bleeding Hearts
Bleeding heart flowers are favourites for those seeking something decorative and unique. The pink and white blooms look like actual hearts, and this plant can live practically anywhere that isn't too sunny.
 Hellebore
A flower that sprouts well in winter to spring, meant for decoration in your homes, garden or yards.
Hostas
Hostas are common shade-loving perennial flowers that thrives well in summer.
Astilbe
Astilbe grows in a variety of colours, and its foliage is feathery like ferns. It requires the right shade netting material probably 55 % because it not only does well in shade but also a little sunlight.
Which Soil medium is good when using shade nets for Horticulture?
The most suitable soil for beds or potted flowers inside shade nets is hydroponic or modern soils such as coco peat or peat moss. This kind of growth media is light, well aerated, and loose for root growth of flowers.
Moreover, its drainage is excellent as it does not allow waterlogging or excessive wetting.
Mulching paper for Shade Netting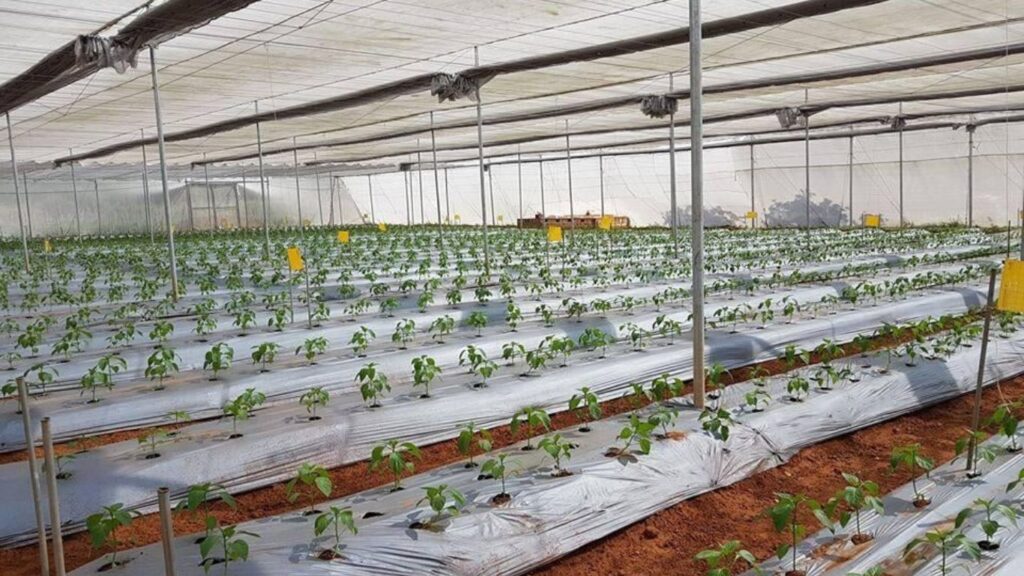 Applying mulching paper is another practice to integrate with shade netting for maximum water retention in soils.
As you know flowers have high demands, especially horticultural, they need to be harvested frequently.
For quality shade nets, consultation or shade house set up process;
Call 0790719020 or email info@aquahubkenya.co.ke