Dam Liner Prices in Kenya by Aqua Hub
Dam Liner Prices in Kenya | Aqua Hub Kenya stocks and engages in supply of quality dam liners to customers all over the Country. Our dam liners meet the standards of water retention and reliability, factors that are worth considering.
What is a Dam Liner?
Dam Liners are covers or plastic material resins that reinforce water retention in dams and ponds. Dam Liners are waterproof materials to sustain large volumes of water in reservoirs.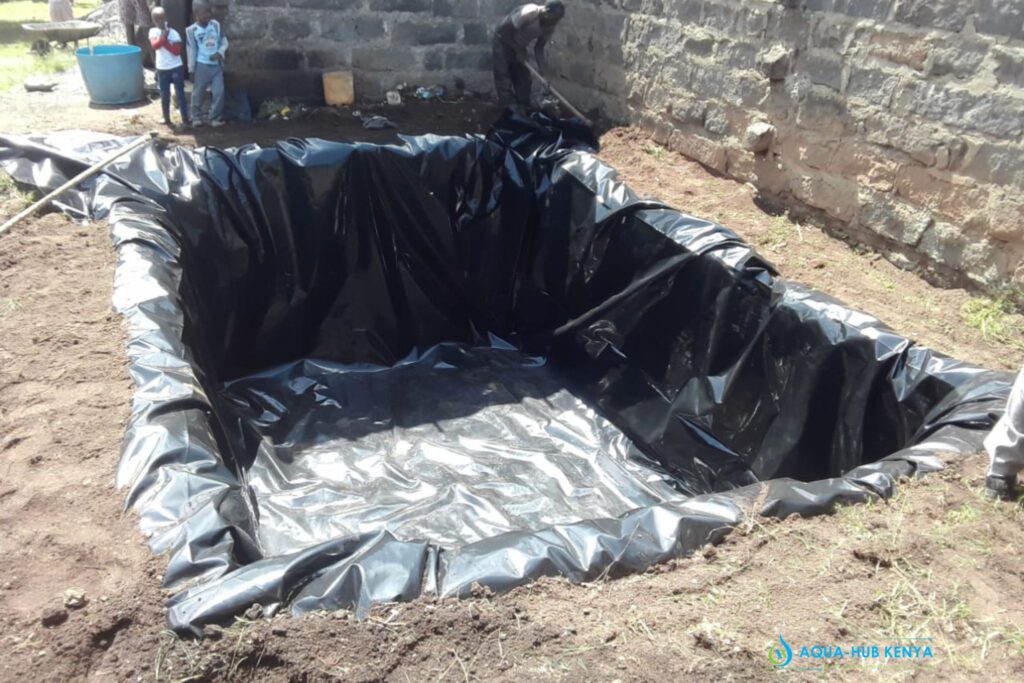 Thickness Choices of Dam Liners
The specific sizes will suit your dams or projects according depending on some factors. These factor influence the choice of Dam Liner thickness you buy. They include:
Soil Permeability – Soil with high water permeability/ low retention levels require a high thickness dam liner to secure water in case the liner is prone to danger or getting torn.
Cost – The budget of the customer determines the liner he/she can afford. High thickness liners have higher prices than lower thickness dam liners.
Material – The material used to make the dam liner influences the choice. HDPE dam liners are the best liners to buy. They are flexible and stable to store water.
Durability – The life span of a liner is also important to consider. Liners made of fresh materials last long. Always buy from reputable companies like Aqua Hub Kenya.
Dam Liner thickness Levels
We have Dam Liners of the following thickness sizes.
0.3 mm
0.5 mm
0.75 mm
1 mm
How to Install a Dam Liner (Procedure)
Construct/ dig a dam. The dam is in most cases done in by excavators (big and deep dams) or human labor deployed to prepare (small dams).
Construct trenches around the edges of the dam. Trenches are meant to hold the dam liner to the dam. Trenches need to be dug 1.5 m wide and 2 m deep to provide firm support to the Dam liner.
Smoothen the dam to remove rocks and roots.
Place the dam liner inside the dam and bury the extension on to the trenches using soil.
Place sand on top of the Dam Liner at the base of the dam. You can use gravel or cement to hold the liner to the ground. This is a measure to prevent the liner from being removed by water or torn by growing roots.
Dam Liner Prices
We sell our dam liners per square meters at various prices depending on the thickness level.
| | |
| --- | --- |
| Thickness (mm) | Cost (KES) |
| 0.30 mm | KES. 210/- |
| 0.50 mm | KES. 240/- |
| 0.75 mm | KES.330/- |
| 1.00 mm | KES. 410/- |
Buy UV treated and quality dam liners at affordable prices from Aqua Hub Kenya
Call 0790719020 or email info@aquahubkenya.co.ke.